Deliveries
Need a skip? We can deliver today! (Mon-Sat)
in the following areas :
Kilkeel
Newcastle
Castlewellan
Downpatrick
Rostrevor
Warrenpoint
Newry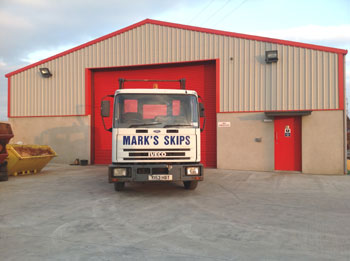 We can deliver a variety of materials to you by either tractor and dump trailer or by skip lorry. I can deliver any quantity from 1 tonne to 10 tonne.
Duty of Care
We follow the NIEA Waste Management Duty of Care Code
of Practice as detailed in their handbook.
Peace of Mind
We are licenced with NIEA
No. LN/17/45
we are fully insured, health and safety and waste management compliant. You can rely on us to recycle your waste safely and responsibly.
We do not accept
Please note Mark Skip Hire & Recycling do not accept:
Fridges
Asbestos
Tyres
Paint
Waste Management Licence
Click the button below to read our waste management licence
Waste Carriers Licence
Click the button below to read our waste carriers licence